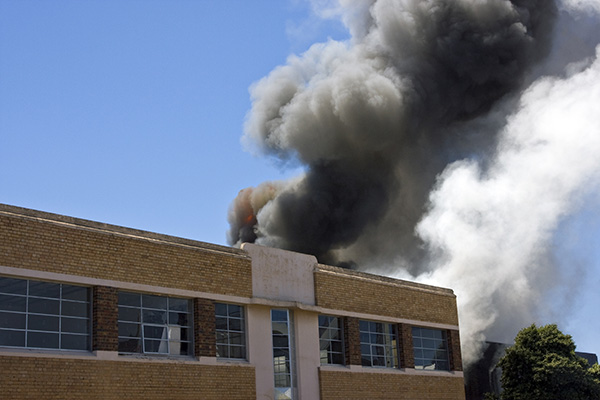 Experiencing a fire in your home or business can be devastating for you and your property. No one can ever be fully prepared to know what to expect or what to do when your property is damaged by a fire. At Decor, we understand the difficulty you face, and it is our top priority to provide a worry-free, seamless restoration process.
From start to finish, our dedicated team will work with you to ensure your property is taken care of. We follow all industry standards for fire damage restoration and have the training and experience to handle all aspects of fire damage cleanup including boardup, smoke and soot removal, odor removal, water damage, and reconstruction.
Your Fire Damage Partner
Restoring a property after a fire is a complicated process with many moving pieces. We are a full-service restoration company and can serve as your single point of contact throughout the entire process. We will manage and oversee the entire project, including working directly with your insurance provider on your claim.
As your restoration partner, we'll coordinate with all parties involved to keep the restoration process moving efficiently and to avoid any delays. We know how important it is for you to return to your home or your business as quickly as possible and will work diligently to keep things moving forward at all times.
Smoke & Soot Removal
In many cases, the smoke and soot residues left behind by a fire can result in more damage than the fire itself. Smoke odors will travel throughout the affected area and be absorbed by soft goods including carpeting, bedding, draperies, and clothing. Soot residues will often gather in the corners of a room, but in large fires can coat nearly every surface in the area where the fire occurred. Soot can be sticky and oily and difficult to remove without the proper equipment.
Decor uses the most advanced odor removal and soot removal techniques to quickly and thoroughly remove odors and residues, eliminating any trace that a fire had occurred. We can rapidly treat large areas, limiting the damage and expediting the restoration process.
Contents Restoration

We don't overlook the items in your home or business. After a fire, we will inventory, pack up and transport your items to our secure facility for cleaning and deodorizing. If items cannot be restored, we will fully document the damage for your insurance claim. After your items have been cleaned, we can store them until your property is fully restored and your items can be returned.
24/7 Response from a Local Team
When you choose Decor, you are getting professional service from a local, family-owned company. With four locations, we are able to respond quickly throughout Oklahoma and Arkansas and can provide a level of service you can only get from dealing with a local company.
Our emergency response teams are on-call 24/7 and will respond to your property as quickly as possible to begin damage mitigation and to ensure your property is secure. We'll keep you up-to-date throughout the entire process, giving you the peace of mind you need from a restoration contractor. Call us today!